Vintage Race Boat Shop
---
Our Trading Dock - vintage race boats for sale
Click here for latest update - October 23, 2016
Please contact the owners directly, for we take no part in the actual sales and we take no commissions. We just want to help these beautiful vintage and classic boats return to the vintage circuit for all to enjoy, not stuck away in some dark storage facility, never to be seen again. We gotta save these boats and get then back on the APBA vintage circuit !!!

Florida Vintage Race Boat Circuit

Also checkout Antique Boat America

and Antique Boat Center !!!
Vintage Hydroplanes
GP-111 - Advance United - Lauterbach Vintage Grand Prix Hydroplane
Built in the mid 1980's, Advance United is a Lauterbach Grand Prix hydroplane, the second hull built by Henry Lauterbach after the first Advance United was destroyed in an attempt at a speed record by Kent MacPhail. Currently owned by Tom Bertolini of Michigan, this historic hydroplane has been completely restored, has been running on the APBA vintage circuit since 2008 and will be running strong again this summer at Valleyfield and Wheeling. Comes complete with a fresh blown Chevrolet engine and a custom trailer.
This is a great ride, complete and ready to run on the APBA vintage circuit !!!
Price Reduced - $40,000 obo
Contact:
Tom Bertolini
586-942-9623
Florida Vintage Race Boat Circuit
This is a 1964 Fred Wickens 280 Hydroplane that is well documented and has a rich racing history. It was built for Dr. Deloit Wolfe and raced out of Missoula, Montana and then sold in the 1970's to Billy Williams who raced it out of the Long Beach Marine Stadium in California. This hydroplane was always campaigned as 'The Agitator'.

The Agitator was rebuilt in 2007 & 2008 with a new ribbon mahogany deck with new battons, new sponsons, new bottom with new battons, rebuilt bow and transom and new right side non-trip. All the frames were re-attached properly to the stringers and air traps.

The Agitator is a solid running boat which has an APBA built spec 5 litre Chevrolet 305 cubic inch motor, 2 barrel Holly carburetor and electronic ignition. Runs on premium pump gas and ran at Richland, Washington this year with no problems. Comes complete and ready to run with three reworked Hi-Jay propellers by Scott Baker, and a tandem trailer with electric brakes. The trailer has lots of steel surrounding and protecting the boat. The boat dolly on casters is also included and the boat is located in Maple Valley, Washington.

The reason for selling - "We've had our fun with it, and now it's time for someone else to have some fun with it !!!"
This is a great vintage ride, complete and ready to run on the APBA vintage circuit !!!
Asking: $25,000
Contact:
Nick Badoloto
206-713-2031
Florida Vintage Race Boat Circuit
A vintage Staudacher hydroplane - Every Penny
Here is your chance to own a piece of 2.5 Liter Mod history with this 17' 10" Staudacher - EVERY PENNY. Short story, this hydroplane needs a new bottom and I have no time to do the repair. Hydro is complete with all the hardware and a beautiful trailer with tool boxes and fuel tank. The hull frames are excellent, just put on new bottom and have a great vintage hydroplane. I work nights so you may want to send an email. Boat did run for a bit as the LITTLE RED ROCKET. Can deliver to the Wheeling or Madison vintage regattas.
This is a great vintage ride, and a welcomed addition on the APBA vintage circuit !!!
Price Reduction: $5,000
Contact:
Jim Dernocourt
313-671-8261
Florida Vintage Race Boat Circuit
Skip A-61 - A 1960's Vintage Hydroplane
SKIP A-61

Built in Atlantic City, late 60's

Boat Builder/ Arthur Seabrook

L.O.A./Beam: 17' Length 7' Beam

Motor: V-6 Vortec

Power Transfer: Direct

Propeller: Two Blade

Launch: Crane

Original trailer w/ hydraulic tilt added

90% restored / documented restoration

Location: Fort Lauderdale, Florida
This is a great vintage ride, complete and ready to run on the APBA vintage circuit !!!
Asking: $14,500
Contact:
Tom Becker
954-253-4346
Florida Vintage Race Boat Circuit
Little known history about this vintage hydroplane, but it is in excellent shape. The wood is all good, the finish is ready to go and the the vintage trailer is roadworthy. For sale without motor, but I do have Chevy 4 cylinder race parts to be sold separately. I have a Hilborn injection system, Vertex and Mallory magnetos, headers, gear box and various motor parts. Boat is in Macon, Georgia and comes complete with the trailer. Just build a motor and have some fun.
A great vintage ride, just build the motor and run on the APBA vintage circuit !!!
Price Reduced: $4,200
Contact:
James Powell
Florida Vintage Race Boat Circuit
For Sale:
SILVER STREAK
151 CLASS HYDROPLANE
Built in 1923
The SILVER STREAK was exported from America to Australia in 1924. Fitted with a Pierce-Budd engine and named Miss Broadway. When reaching Australia the new owner decided the Pierce-Budd engine was not fast enough and fitted a Meadows engine and was renamed to the SILVER STREAK. SILVER STREAK exceeded world water speed records for its class winning 2 Bennett gold cups. Prominent people that have been on board include the Duke and Duchess of York in 1927 and Amy Johnson, the first Aviatrix who flew alone from England to Australia in 1930.
This antique hydroplane was designed by C. C. Smith and built by Clifford S. Hadley. Length 16 feet 1 inch and breadth 4 feet 10 1/2 inches. Engine manufactured by MEADOWS HENRY LTD in Wolverhampton England, 100 hp six cylinder Cormorant marine engine driven through a 'V' drive, capacity 189 cubic inches, 95 MAX B.H.P at 3000 RPM. Compression Ratio 6.1, ignition system magneto and crank start and also fitted with a genuine ring gear and starter motor. Engine number 6579. Boat speeds over 40 miles per hour.
Contact:
Paul Mercuri
Florida Vintage Race Boat Circuit
N25 Betty V - Vintage Ventnor Hydroplane
Betty V was built by Ventnor in 1947 and should be restored back to the way it was original built. Comes with the original Ventnor Master Carpenters Certificate and lots of pictures of it being built at the Ventnor Factory. It was originally named Betty V but is now named Betty VII. Also comes with the many trophies that the boat won and the original wood Betty V trailer. There is still much wood from the original Betty V so it should be restored to the original Ventnor 225 hydroplane. This is an historic restoration project, and will be a welcomed addition on the APBA vintage race boat circuit !!!

Plans for Ventnor 235 Hydroplane
Price - $7,500
Contact:
Jim Hawver
585-233-7454
Florida Vintage Race Boat Circuit
For Sale:
Heavy Duty H-202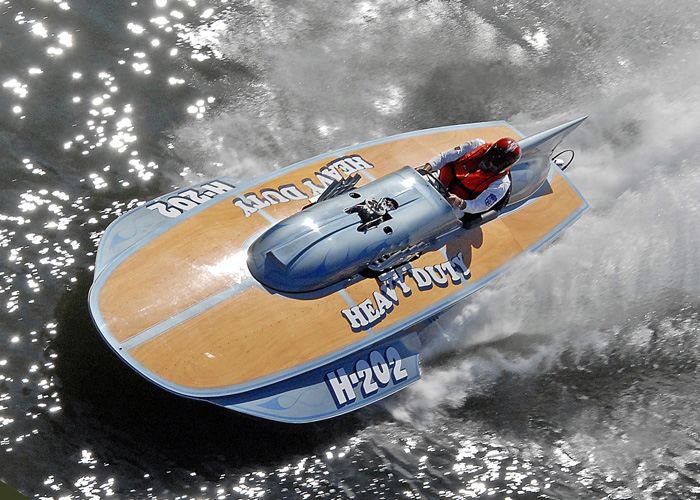 Built in 1964 by Henry Lauterbach, 21 feet long and last of the 7 Litre hydroplane boats with the teardrop sponsons. This hydro did not run much from 1964 to 1973. It was owned by Lenny Ryden, Dave Sutton and Bob Larrimore. She ran until 1992. The hydro was rebuilt in 1998 by Dave Wrezinski. Her sister boats were Chrysler Queen and Miss Crazy Thing. Complete and ready to run on the APBA Vintage Race Boat Circuit !!!

Engine specs of engine in boat:
499 Big Block Chevy
4.322 x 4.25 JE SRP pistons
Callies Compstar rods
Callies Magnum crankshaft
Dart heads (cast iron) with heavily modified Ferrea valves - intakes are hollow stem, titanium retainers
Comp roller cam 272/280 @.050 748/710 lift
Victor Jr intake
Quickfuel 1250 cfm carb
MSD ignition
Engine is designed to turn 7400 RPM reliably.
Here is the link for the media sheet:
http://vintagehydroplanes.com/boats/media/media_spec_h202_heavyduty.html
Asking - $35,000

Gary Vore

239-288-5549
For Sale:
Midnight Miss - 20ft. 6in. Vintage Lauterbach Grand Prix Hydro
Hydroplane Built in the Fall, 1972 by Henry & Larry Lauterbach

Original name "Scorpio" J-6 (427cu in Stock)

Original Owner Tony Piazza

Other Owners 1978 Chris Hall (Miss No Lead), 1979 "Uncle" Norman Lauterbach (Deepwater Too), 1980 Billy Patterson (Crazy Horse)during this time, Larry and also Tom Baker drove it; 1983 Ken Brodie (North East Express), 1985 Peter Knight NZ (North East Express), 1986 John Diamanti NZ (Sudden Impact and Bluebird), 2004 Graham and Kerry Coddington Australia (Midnight Miss).

Achievements USA National Champion 1973

World Water Speed Record (women) 1990

Australian National Champion (Vintage)

2004, 2005, 2008, 2010

Engine New Dart "Big M" block 4.50 in bore.

New Callies forged crank (427 stroke)= 478cu in.

New CP flat top blower pistons

New Carillo rods.

New Howards solid roller cam and lifters

New Merlin alloy heads with s/s valves, HP

springs, stud girdle.

671 Blower (fully reconditioned) 33% overdriven

Enderle bug catcher fuel injection., Enderle 110 pump

MSD 7AL Ignition

Fuel Methanol

Peterson 3 stage dry sump system

Gearbox Cassale Z Drive with shafts ,gears, bearings and seals

The engine was assembled new in Australia, just before shipping the boat to USA. It has only had dyno time (1145hp, 1033ft lbs), and ran at 3 vintage regattas in 2013. The hull has had an extensive rebuild since 2009 and is in excellent condition. Boat is trailer launchable from ramp.

Recent upgrades include a new camshaft and new updated lifters along with fresh bearings and gaskets. The trailer also received a freshen up, with 4 new tires and wheel bearings. Complete and ready to run on the vintage race boat circuit, a great vintage ride !!!
Price Reduced - $65,000
Dave Richardson
315-222-5434
Florida Vintage Race Boat Circuit
For Sale:
Miss Windy H909 - 1966 7-litre hydroplane
This is a 1966, 23 foot Jon Staudacher 7-Litre hydroplane

Fully restored - new power, ready for the vintage circuit

Reliability and safety – fantastic performance and handling

Professional built - Dart heads, Dyer blower, 1,100 hp on pump gas

Casale 1.52% Z-Box – rebuilt by Casale

New decks and interior restoration by Gary Pugh Boat Works

Water pump, alternator, bilge pumps, Master-Lube, new electrical

Excellent new tilt trailer – Hustler Trailers, TN

Will store over winter – delivery considered, call/email for details

Turnkey, complete with story board of rich racing history
Considering Reasonable Offers
Call/email for details, inspections welcomed !!!
Roger Hinsdale
423-452-0428
Spring City, Eastern TN
Florida Vintage Race Boat Circuit
Vintage 7 Litre Dick Sooy Hydroplane !!!
See You Later is a Dick Sooy 7 Litre vintage hydroplane was built in 1970 and restored in 2004 by Skip Gillam. Complete with a custom trailer, three props, toolbox and storage for fuel jugs. This hydroplane is a world record holder and the 540 cubic inch Chevrolet motor just purrs, pumping out 650 horsepower.
This is a great ride, complete and ready to run on the vintage circuit !!!
Ed Shield
804-514-4961
Florida Vintage Race Boat Circuit
Vintage Staudacher 145 Hydroplane
S-22 Lil Lightnin is an "S" bottom vintage Staudacher 145 Hydroplane. The boat has been restored with a 2000cc pinto motor. Comes complete with a custom trailer, prop some spare parts and is ready to run. This is a complete turn key outfit, is a joy to drive and is a great boat for beginner or seasoned veteran. Reason for sale - to make room for another project.

This is a great ride, complete and ready to run on the vintage circuit !!!
Price reduction - $4,750
Bob Abbott
Florida Vintage Race Boat Circuit
Vintage Staudacher 145 Hydroplane
Fools Gold is a 1980, 145 class Staudacher vintage hydroplane with the "S" bottom design and a 2000 cc Ford Pinto motor. The boat and motor have been restored and recently ran in April at the Dayton, Ohio testing event. Comes complete with a custom trailer and is ready to run on the APBA vintage circuit.
This is a great ride, complete and ready to run on the vintage circuit !!!
Price reduction: $6,500
Contact:
Mark Cravens
812-360-5112
Florida Vintage Race Boat Circuit
For Sale:
Vintage 2.5 Litre Hydroplane
This is Eddie Baker's 2.5 Litre hydroplane, complete with trailer. Wood construction by Carruthers of N.B. The safety cell was also installed by the builder. Boat is 16 feet long and registered and raced as a 2.5 Litre stock hydro. All hardware comes with boat. Engines, props & spare parts sold separately or as package. The hull is in good shape, located in New Hampshire, just needs some good sanding, fresh paint, some TLC and this hydro will be ready to run on the vintage circuit !!!

Asking $3,000

Jim Baker

603-748-2649
For Sale:
Tip Back - 145 Class Vintage Hydroplane
If you want to join all the fun on the vintage circuit, here is an APBA legal vintage race boat that is complete and ready to rock & roll. Tip Back is a 1960's era 145 class hydro built by Will Farmer, complete with a 1960 Ford Falcon 6 cylinder engine that produces 90 HP. This little hydro gets up and scoots, even in rough water this hydro likes to run fast !!!

Click for more photos & details

Reduced to $20,000

Bill Mehan
For Sale:
Vintage Buick 215 Hydroplane Motor
Vintage 215 cubic inch Buick aluminum V8 motor

New heads in bags:

Fresh valve job & surface

New Crower springs

New custom valves

New Crower camshaft

New custom valve train parts

Extra new & used valves

Dual point and dual coil racing distributor

Bottom end is like new.

Block is ready for final assembly

Needs gasket set and maybe rings & bearings

Asking: $5,000

Steve Webster

610-698-1627
Vintage Jersey Speed Skiffs, Flatbottoms, Crackerboxes & Donzi's
Jersey speed skiff with a matching trailer, this solid runner has a 283 Chevy motor, a paragon transmission and mahogany decks. Boat has always been garage kept, but now needs routine maintenance, re-packing, decks re-done etc. But this original Jersey Speed Skiff is currently in running condition and presentable. Will consider a trade for decent running car or Jeep Wrangler.

This is a great vintage ride, ready to run on the APBA vintage circuit !!!

Fred Zieglar

386-307-7472

Daytona Beach, Fl
History of the Jersey Speed Skiffs
Florida Vintage Race Boat Circuit
1977 Moore Craft Jersey Speed Skiff

Strong Chevy 283 cu. in. V8 (315 hp on dyno)

Electric water pump and fuel pump

Sked alternator set up

New Holley 600 cfm carburetor

New Comp Cams roller rockers

New Eagle trailer

Black powder coated

Chrome rims

New paint job Aug. 2015 (white/turquoise)

Custom covers (white/turquoise)

Custom pin striping

Rich racing history

1st owner – John Clark "Fast Buck"

2nd owner – Tom Donley "UFO"

This boat was never wrecked or repaired, and has won every major regatta on the east coast. This hull is light, still very fast and a hoot to drive. Will be running strong at APBA Vintage events in Wheeling, WV and Madison, IN this summer.
This is a great vintage ride, complete and ready to run on the APBA vintage circuit !!!
History of the Jersey Speed Skiffs
Asking $18,000 OBO
Steve Webster
610-698-1627
Florida Vintage Race Boat Circuit
"BARN FIND" Too many projects! This is a pre-war 16' runabout possibly a "Dee Wite". Converted in the 70's into a ski tug. The hull has been glassed. It is copper riveted batten seam construction. Small block Chevy V8, I think a 283? Split case Casale v-drive not sure of ratio. Big cavitation plate. Beer keg fuel tank under deck. Make me an offer, I might surprise you! Located in Port Saint Lucie Florida.
Losing storage, first reasonable offer takes it !!!
Keith Brayer
Florida Vintage Race Boat Circuit
Two Vintage Jersey Speed Skiffs
As I'm approaching the young age of 70 this year, I have decided to turn loose a few of my vintage race boats. I have a couple Jersey Speed Skiffs that will be on my list to sell. The first is my 1981 Verga fiberglass that has never been rigged or in the water. Frank Verga built about a dozen Skiffs and from what I heard they were real fast but I'm not sure if they were APBA Legal. Frank did that I really liked too get to 16 feet in length. He curved out the transom instead of extending the nose of the boat, unlike most skiffs being built today. The strut has been mounted and I do have the steering quadrant that goes with the boat. The boat has brown gelcoat that was painted white on the outside which is in need of another paint job.

Asking $5,000 - less then I paid for it years ago - a great looking skiff for very little money !!!
I am also listing a Morris skiff that was built from Ray Morris plans back in the early 50s. I just need to finish up the exhaust system to make it water ready. For more information on my Skiffs please contact me at the contact info below.
This skiff will be in the $12,000 range !!!
Contact:
Jim Hawver
585-233-7454
Florida Vintage Race Boat Circuit
This project was just completed. It features a 1958 Chevrolet Corvette 283 block with 1957 Corvette Fuel Injection heads, new Edelbrock manifold and 500 cfm Edelbrock carb, Joe Hunt Magneto with Taylor wires. This engine and boat have test time only, 1 hour and 56 minutes. A complete 'running' log book will be furnished to the buyer. A vintage rebuilt Hilborn mechanical fuel injection system is available at extra cost.

The boat has undergone a complete rebuild, where each and every part has (either) been rebuilt, fabricated, refurbished, or replaced with OEM parts. Marine hardware is Nicson. Gaskets were replaced or manufactured from original templates. Military spec (AN) nuts and bolts throughout. The boat received a new aluminum fuel tank with the proper bungs for an injection system and race foam filled.

Seats were made from sheet metal, ribbed, and upholstered in heavy weight vinyl. Mounting for both seats are contained in a single piece of oak, aluminum channel reinforced. The entire package removes as one piece.

The side exhaust system was built from scratch and features full aluminum and silicon tubing. The silicon is five ply and designed for wet exhaust systems. The previous exhaust system exited at the transom, of which the holes were plugged with one inch oak and sealed with West System epoxy. In fact, all corrections, revisions and additions were completed with West epoxy.

The entire wiring system was replaced utilizing marine grade switches. Each wire is protected with blade circuits and they were crimped, soldered and heat shrink wrapped. All gauges are Steward Warner Wings, with convex glass faces and electrical senders. Behind the dash is a master cut off switch wired directly to the marine Optima battery. The only modern electrical addition is the utilization of an automatic bilge pump.

This boat was originally purchased from Scott Hare, who replaced the bottom, and rebuilt the engine. He experienced some overheating problems which were a result of the water pump vane disintegrating and plugging the ports in both the block and heads. All the rubber slag was found and removed and the heads rebuilt to proper specifications. Miscellaneous parts are included with the sale and are too numerous to list here. The buyer will receive a complete log book, specification book and ring binder containing restoration photo's and receipts.

Paint is PPG OMNI Urethane, which includes PPG sealer, primer, two coats of color and four coats of clear. Much of the old finish, old fiberglass wrap was damaged because of the original paint. Not Hares effort, but those of the original owner using house paint. The interior was bead blasted, sanded, stained and coated with Helmsman urethane. The combing above the dash was replaced, stained, and coated with six layers of varnish. African mahogany was used as the replacement.

The trailer was restored, including new bearings, wheels, tires, wiring, lights, chains, carpets, et al. Trailer was welded in critical areas, sanded and coated with Gator Poly truck bed liner paint. Red color parts are all powder coated, including the trailer extension bar.

Will consider partial trade for a Jersey skiff, Chris Craft utility or another Crackerbox. Projects only please. Delivery to the West Coast will also be considered.

This is a great vintage ride, complete and ready to run on the APBA vintage circuit !!

Asking: $16,000 OBO

George Stevens

253-279-9633
For sale by the original owner, this classic 1969 Donzi GT is 21 foot/8 inches long with an 8 foot beam and weighs 6,250 pounds dry. Owner is keen on finding a new home where the boat will be well taken care off. This boat will last forever with the way they built Donzi's backt in the 60's. This rocket ship is powered by dyno run 460 cubic inch big block that produces 418 horsepower motor. It is a .030 over bored 454 MerCruiser Magnum with forged crank, rods and pistons and square port racing heads. The motor is barely broken in after the rebuild, with less than 40 hours of run time.

The original owner is in the middle of refinishing the interior. Currently the bench seat and side panels are completed. The buckets are next. Of course if someone has a preference, that can be accommodated. The boat is equipped with a Garmin Chart Plotter, full function transducer and Lenco electric trim tabs.

The motor is fresh water cooled with a GIL Offshore exhaust system that routes the Prestone coolant directly to the exhaust manifolds first then through the block. The Bravo 1 drive swings a Mirage 24" 4 blade double cupped prop. With a 60 gallon fuel tank, this Donzi has a 100 mile range at cruising speeds with a 30 minute reserve. This is a sweet ride, complete with a trailer and custom cover.
This Classic Donzi is ready for boats rides, ACBS Boat Shows and the APBA vintage circuit !!!
Asking: $21,800 OBO

Len Brown

973-865-3364
Vintage Gentleman's Racers
For Sale:
Retirement Plan is 26 foot Gentleman's Racer built in 2011 by Reets Boatworks. The boat's lines loosely follow that of John Hackers' Miss APBA with a few improvements. The boat seats 6 people with a rumble seat in the bow. There was a modern MerCruiser Scorpion 330HP MPI motor with a velvet drive 71C transmission powering the boat, but has been recently sold and removed. The boat is entirely constructed using the west system. The bottom is triple planked while the sides and deck are double planked with Philippine mahogany. This boat has been used exclusively by the owner of Reets Boatworks for boat show purposes.

This 2011 custom boat built by Reets Boatworks is very lightly used with only 26 hours on the motor. The boat has been used to take to boat shows to promote our custom wood boats that we build and restore. The boat is absolutely turnkey and in like new condition. Your choice of gold leaf lettering with two fresh coats of varnish over the whole boat are included in the sale of the boat to make it custom for the buyer. More pictures are available upon request, including the entire building process. We can install a new MerCruiser 383 Stroker motor for $10,000 for the new owner, so you will be ready to run with the pack at the Tavares Fall Thunder Regatta !!!

26 Foot Gentleman's Racer

Seats 6

Bow Thruster

Triple planked bottom 3/4 inch, double planked sides/deck 3/4 inch

Full waterline canvas, cockpit canvas, Sierra tandem axle trailer

Fresh Varnish and painted gold leaf lettering included in the price
Boat, Cover, Trailer - $35,500
Adam Retersdorf
Reets Boatworks
1740 State Hwy 30
Mayfield, NY 12117
518-332-3269
For Sale:
Murlen - a 31 foot Gar Wood Speedster !!!
Click here for the complete project story !!!
Gar Wood original hull number 7148

70% original Gar Wood hardware

Mark IV 4 bolt Cross Rammed 454 CI Edlebrock fortified to 450 HP

Kill switch and Safety stop collars

Borge Warner 1.5:1 Velvet Drive Transmission

Hull Construction: cold molded with West System

Construction Materials: Honduran Mahogany and Douglas fir

Fasteners: Silicon Bronze, Stainless steel, Brass

Custom trailer with electric brakes

Custom storage cover
Contact:
Mike Michaud
Acton, Maine
207-636-2519
Florida Vintage Race Boat Circuit
A Very Elegant ELCO Launch
This very elegant ELCO Launch is 24 feet long and is one of two made in 1991. It has a beam of 8 foot 8 inches, a draft of 3 feet 3 inches, the hull is fiberglass and the deck and trim are white oak and mahogany. The engine is a big block Chevy with 350 horsepower that cruises nicely at 20 knots and will reach speeds of 30 knots. Comes complete with a bimini top. The finish and interior details of this Launch are absolutely stunning. Please contact the owner directly for more photos, details and information. We know, it's not a vintage race boat, this is a magnificent Launch.
Now this is the way to cruise and arrive in style at the yacht club !!!
Asking - $100,000
George Wyman
910-262-5986
Florida Vintage Race Boat Circuit
Vintage Outboards
This is a 1956 Swift "Big Bee" hydroplane and a Mercury Mark 20H. The hydro was made in Mount Dora, Florida by the famous boat builder Joe Swift (Swift Woodcraft Inc.) The 20H was raced for a year or two back then and then put away and run by subsequent owners a half dozen times. I have owned this outfit since the early 90's. The original owner, see photo with the motor on his homemade hydro, installed the optional gearfoot with the large skeg which added both stability and a few MPH as the water intake hole is now on the bottom of the gear case.
Great boat to display at ACBS boat shows and run on the APBA vintage circuit !!!

Asking: $4,300

Ken Speed

306-441-4264
This is your last chance, for there will be no more Raveau's built. This is one of sixteen 16 footers built by Bob Walwork. The boat and motor are in showroom condition and ready to take awards at ACBS Boat Shows, to run on the APBA Vintage Race Boat Circuit and lots of fun boats rides
Great boat to display at ACBS boat shows and run on the APBA vintage circuit !!!

Contact:

Rick Forum

954-629-2510
1956 C Craft Vintage Outboard Racer
This is a 1956 Cornwallis Craft (C Craft) "Lark" outboard boat. They were made in Lebanon & Concord, New Hampshire back in the 1950's and 1960's. We can't find any info on them and have only seen mention of one other still in existence. The boat is about 13 feet long and looks like it was designed after a 1957 Chevy. The motor is a 1957 Johnson 35hp Golden Javelin. Trailer goes with it also.
Great boat to display at ACBS boat shows and run on the APBA vintage circuit !!!

Contact:

Reggie Monroe

603-455-4786
1960's Vintage Outboard Racer
We have a 1960's racing boat that my wife's grandfather used to race and then used as a ski boat. It was made by Paul Vasser.
Great boat to display at ACBS boat shows and run on the APBA vintage circuit !!!

Walt Jespersen
205-276-3379
j3andpj@gmail.com
1948 Fillinger Vintage Outboard Racer
<![if !vml]>
<![endif]>
<![if !vml]><![endif]>
The boat is a 1948 Fillinger Outboard Racer that is in good condition and includes the Mercury 20H motor in the photo, plus another 20H motor, plus a regular 20 Mercury and many spare parts. The boat and motors are located in Kansas City, Missouri.

Ready to display at ACBS boat shows and run on the vintage circuit !!!

Asking - $2,500

Jim Steinbrink
816-741-4321
jimarys@icloud.com
1950s Vintage B Class Outboard Hydro
Swift Woodcraft Inc., Mount Dora, FL
This is a 1950s Vintage B Class Outboard Hydro made by Swift Woodcraft Inc of Mount Dora, Florida. It is nine feet long and needs some finish work. The power is a Mercury 20 H, 1956, SN 790050 and there is no trailer. Asking $4,500 for Hydro and engine or reasonable offers. Might consider separating depending on price. You will need to pick up in Southport, NC. I got this rig from my cousin who bought it in the early 1960s when he was a teenager. He ran it on Paw Paw Lake in Watervliet, Michigan. I remember getting a ride in it back then and the locals claimed it would do about 60 mph. They tell me the engine was also called a corn popper because of the noise it made – well I can tell you it is a lot louder than a corn popper – it is like Mozart to a gear head. Needs a caring owner. I set out to restore it myself and run it, but other priorities have prevailed and I no longer have the shop space. I can email more photos or information.

Ready for fun boat rides, to display at ACBS boat shows and run on the vintage circuit !!!

Asking $4,500 - OBO

Steve Andersen

859-250-6003

Southport, NC

steve.andersen@duke-energy.com
Miss Bert - a 1936 historic wooden boat
This 1936 historic wooden boat was named in the 40's as "Miss Bert" after the original owner's wife, Roberta. It has been passed down through 2 families, and enjoys the racing history of the Tri-City area on the Columbia River of Washington State. This has always been a fixture to the area, only used fresh water.
This is a 1936 Mahogany Dual Cockpit boat built with copper rivets. The copper rivets were known to be used in custom Reinell, and other area quality built boats. The actual maker of this custom boat is unknown, but believed to be from the Puget Sound area. Mahogany was the top grade material used for the era. The side name & painting is original and vintage to this historic boat, this is not a recreation! You can tell the condition, boat has very low hours. There is no rot and all wood, seats, everything is original. Boat has always been kept on the trailer in heated garage type storage.

In the 1970's the boat was refitted with a newer motor and side throttle controls. The original 1937 Johnson Seahorse 22.5 HP motor was placed on a stand in the heated boat garage where it sat for decades. During the last decade, the low hours & original Johnson Seahorse 22.5 HP outboard motor was freshened up and polished and replaced onto the boat. It runs strong & fast.... I was told mid to high 30 mph ranges for the sleek & light weight boat. The Johnson outboard is a unique 2-cylinder with compression bleed off of one cylinder for easy starts. It also has a built in flush port for water hose. It turns over easily, but was drained of gas and winterized a few seasons ago. The steering wheel is active for the outboard. Boat has lived its life in the sunny & dry desert areas of Eastern WA.

Sale of this vintage boat includes the original 1937 Johnson Seahorse Outboard with brass propeller. It also includes the vintage wooden trailer. Both boat and trailer are licensed and currently titled. Vintage trailer is in excellent condition and ready to tow anywhere. Boat and trailer were recently towed hundreds of miles from Tri-City areas to Gig Harbor, Washington where it is presently garaged.
Complete and ready for ACBS Boat Shows and/or ready to run on the vintage circuit !!!
Contact:
Shelby Langston
Quincy Looper Vintage Outboard Motor
This is a beautifully restored and polished Quincy Looper vintage outboard motor. The serial number is FA113 and stamped on the top of the motor is

PRO 411 and 143.

These Quincy Looper motors are very fast little engines and perfect for a small outboard vintage hydroplane project.
Finish that outboard hydroplane project and run on the vintage circuit !!!
Asking - $4,200
Billy Weinstock
561-313-1116
Florida Vintage Race Boat Circuit
For Sale:
1973 Desilva D Class Vintage Race Boat
This is a 1973 Desilva D class vintage race boat with serial number 09-73-12. The boat has been authenticated by Desilva and the engine is a 250 cc Konig that has been rebuilt and never run. Have the name and contact number of the person that rebuilt the engine. Also have the complete race history, the original owner lives close by and is a friend of the Desilva family.

Contact:

Dana Creath
714-393-7004
For Sale:
Thomas Scileppi Vintage Outboard Motor Collection
Chris Craft ‑‑ Challenger 1953- 5.5 Arizona Clothesline ID‑ $2,300-S/C 9/98 F/G
Chris Craft ‑‑ Challenger – '52 -- 5.5 ‑‑ $2.800 S/C 5/99 F/G
Chris Craft ‑‑ Commander ‑‑ 10.0 ‑‑ $3500 S/C 9/98 F/G racing lower unit D/O
Chris Craft ‑‑ Commander ‑‑ '50 -- 10.0 ‑‑ $2900 S/C 5/99 F/G US Pat.#2189356
Chris Craft - 5.5 ‑‑‑ '49‑‑53 & 10.0 ‑‑‑ '51‑‑53 Serial #1,000 ‑‑ 23,000 are 5.5
B/ Martin ‑‑ Model 20 – '53 -- 2.3 ‑‑ $1100 S/C 9/98 F/G
B/ Martin ‑‑ Model 40 – '50 -- 4.5 -- $1100-- S/C 5/99 F/G
B/ Martin ‑‑ Model 45 – '53 -- 4.5 -- $1100 -- S/C 5/99 F/G
B/ Martin ‑‑ Model High Speed 60 ‑'49 -- 7.2+‑ $2900 never run, burns alcohol
B/ Martin ‑‑ Model 60 ‑‑ '48 -- 7.2 ‑‑ $1000 S/C 5/99 F/G
B/ Martin ‑‑ Model 66 ‑‑ '50 -- 7.2 ‑‑ $1300 ‑‑ S/C 9/98 F/G
B/ Martin -- Model 75 ‑‑ '51 -- 7.5 -- $1000 -- S/C 9/98 F/G
B/ Martin -- Model 75 Twist Shift -- '53 -- 7.5 -- $1000 -- S/C 5/99 F/G
B/ Martin ‑‑ Model 100 Twist‑Shift ‑‑ '53 -- 10.0 ‑‑ $1`400 S/C 9/98 F/G
B/ Martin ‑‑ Model 200 Silver Streak ‑‑ High Speed ‑‑ '53 -- 20.0 ‑‑ $3200
B/ Martin ‑‑ Model 200 Silver Streak with Tiller Handle ‑‑ $2700 ‑‑ '53 -- MS
Martin -- Remote gas tank -- 6 gallon -- red -- $600 S/C 5/99
Mercury KE3 – '47 – 3.6 --
B/ Mercury ‑‑ KE 4 – Rocket Deluxe ‑‑ '51 – 52 -- 7.5 -- $800 S/C 4/99B/ Mercury ‑‑ KE4/Rocket Deluxe ‑‑ '51‑52 ‑‑ 7.5 ‑‑ $100 Dark GreenB/ Mercury ‑‑ KE4/Rocket Deluxe ‑‑ '49 ‑‑ 7.5 ‑‑ $60
B/Mercury -- KE-7 -- '47 -- 10.0 -- 1st of production of 10hp; square ID
Mercury -- KE-7/Lightning -- '47 - '49 -- 10.0
B/ Mercury ‑‑ KF5/Super 5 ‑‑ '49 ‑‑ 5.0 ‑‑ $600 -- SC
B/ Mercury ‑‑ KF5/Super 5 ‑‑ '52 ‑‑ 5.0 ‑‑ $10
B/ Mercury ‑‑ KF5/Super 5 ‑‑ '52 ‑‑ 5.0 ‑‑ $600 S/C 4/99 F/G
Mercury -- KF-7/Super 10 -- no lower cowls
Mercury -- KG-4 Hurricane -- 1952 -- 7.5 hp -- complete with original lower
B/ Mercury ‑‑ KG4 Rocket Hurricane ‑‑ '50 ‑‑ 7.5+ ‑‑ w/Quick Silver Racing
Mercury -- KG-4/Hurricane -- 7.5
Mercury -- KG-4/Hurricane --
B/ Mercury ‑‑ KG7/Super 10 Hurricane ‑‑ '50 -- 10.0+ ‑‑ $2300??? S/C 5/99
Mercury -- KG-7/Super 10 --
Mercury -- KG-7/Super 10 --
Mercury -- KG-9/Thunderbolt -- 1950 -- 25hp -- with Dyna Start Electric Start
Mercury -- KH-7/Super 10 "Cruiser"/with shift -- 10.0 -- made only 1 year
Mercury -- Mark 5 (with rare front badge) -- 5 hp -- 1955 --
B/ Mercury ‑‑ Mark 5 ‑‑ '55 -- 5.0 ‑‑ $50
B/ Mercury ‑‑ Mark 5 ‑‑ '55 -- 5.0 ‑‑ $40
B/ Mercury ‑‑ Mark 7 Rocket Deluxe ‑‑ '55 ‑‑ 7.5 ‑‑ $125
Mercury -- Mark 7 -- 7.5
Mercury -- Mark 7 --
B/ Mercury ‑‑ Mark 15 ‑‑ '53 ‑‑ 10.0 ‑‑ $1400 S/C 5/99 F/G
B/ Mercury ‑‑ Mark 15 ‑‑ '53 ‑‑ 10.0 ‑‑ $1400 -- 1 year made motor
B/Mercury ‑‑ Mark 20/Hurricane ‑‑ '53/'55 ‑‑ 16.0 ‑‑ $3500--3800 Extra Lower
Mercury -- Mark 20 -- 16hp 1953-55
B/ Mercury ‑‑ Mark 20/Hurricane Rare Factory Long Shaft '54 16.0 $2400
Mercury -- Mark 25 -- Electric Start by Mercury 1955 -- 18hp
B/ ‑‑ checked in Old Outboard book
S/C -- show condition
F/G -- run & fogged with heavy oil
D/O ‑‑ decals on
All have original serial numbers
For info and/or photos:
Rosa Scileppi
772-359-8208
Also have a '49 Feathercraft Firefly; 1950 Feathercraft Flyer (experimental edition) and a 2004 Giesler (cedar strip Powassan Special)
Some related vintage race boat links:

---

Return to Our Beloved Vintage Wooden Boats